Take a gander at some organic green yarn I found for sale online:
Also, on Monday, Harriet the Lime Dragon
nominated me for a Kreativ award
; thanks!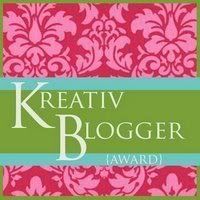 As a new nominee, you are encouraged to:
Copy the award to your site.
Link to the person from whom you received the award.
Nominate 8 other bloggers.
Link to those on your blog.
Leave a message on the blogs you nominated.
Here are my nominations, in alphabetical order: