A five star meal in the tasting room, from the service to the ambiance, to the knowledge of the menu to the flavors of each bite, the meal was a wonderful experience.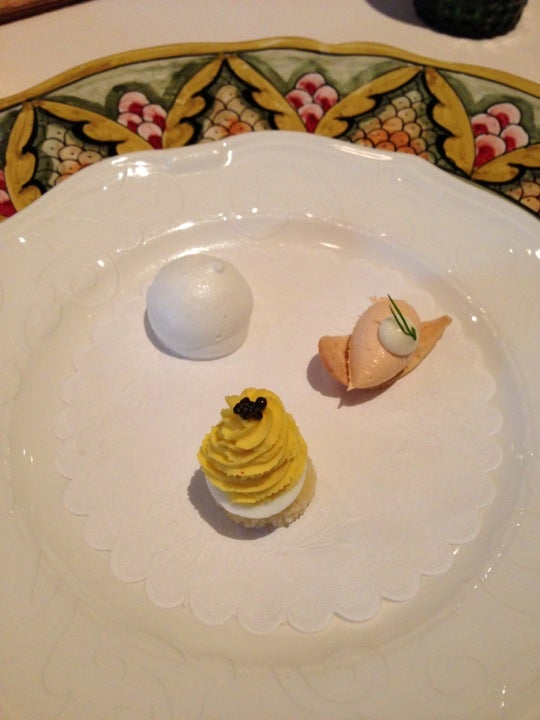 A little something to get us started... a quail egg with caviar, salmon mousse, and a vinegar meringue filled with aioli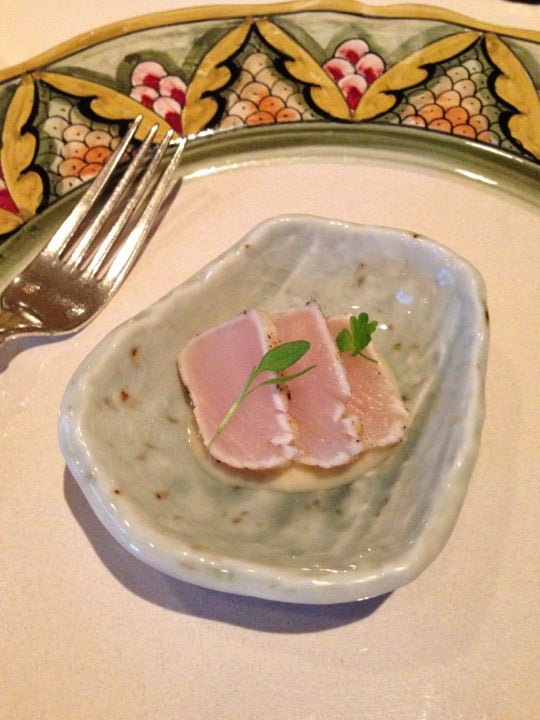 The amuse bouche... seared ono with turnip puree - very good.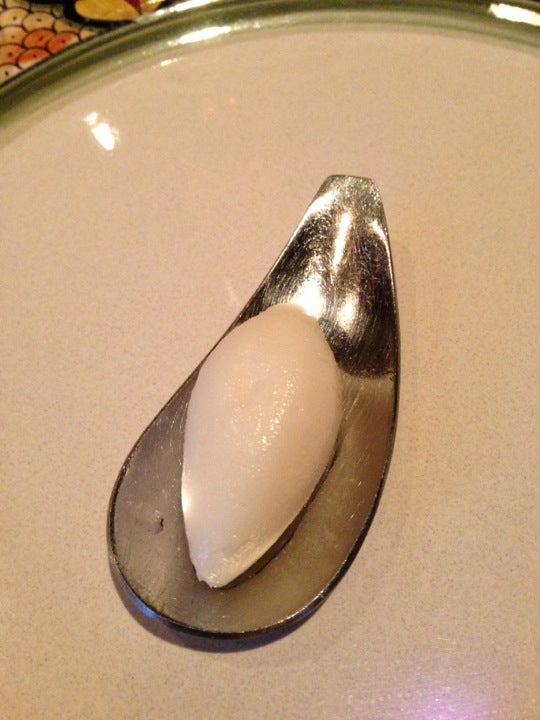 A palate cleanser... apple cider sorbet - delicious!
The First Course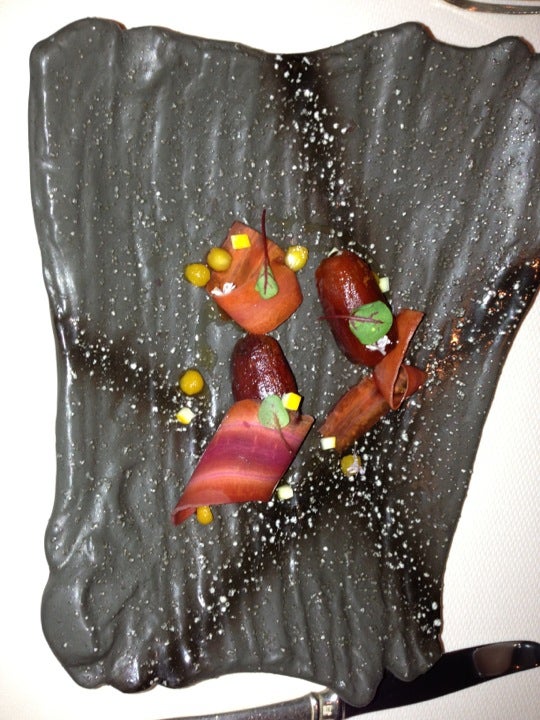 Dates filled with chevre with carrots, red-veined sorrel - sweet and goaty, soft and crunchy... yum!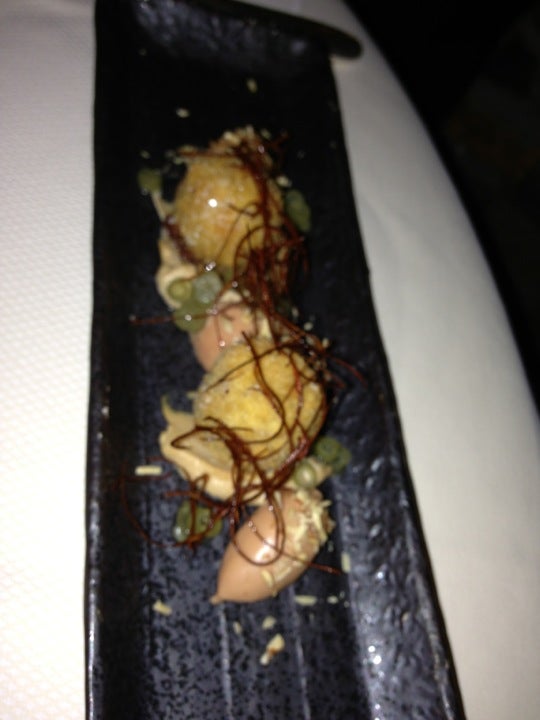 La Belle Farm's Foie Gras mousse with ham hock croquette, almond butter, and pickled beans
The Second Course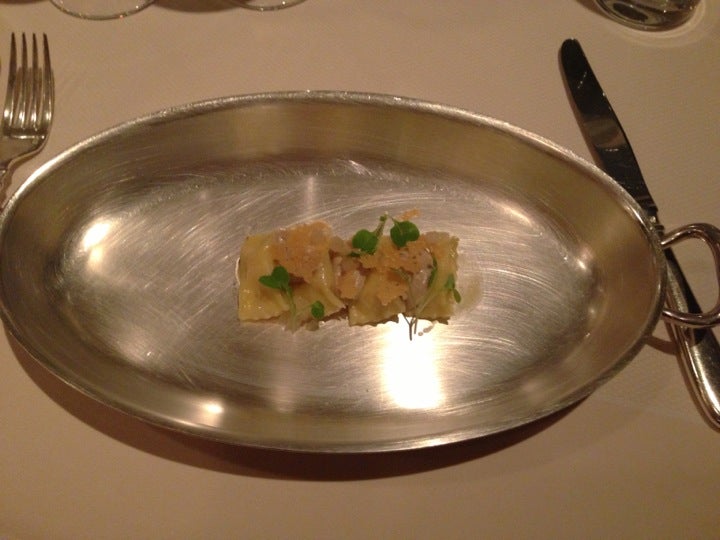 Butternut squash agnolotti with pesto - delicious, wish the "taste" had been twice as big!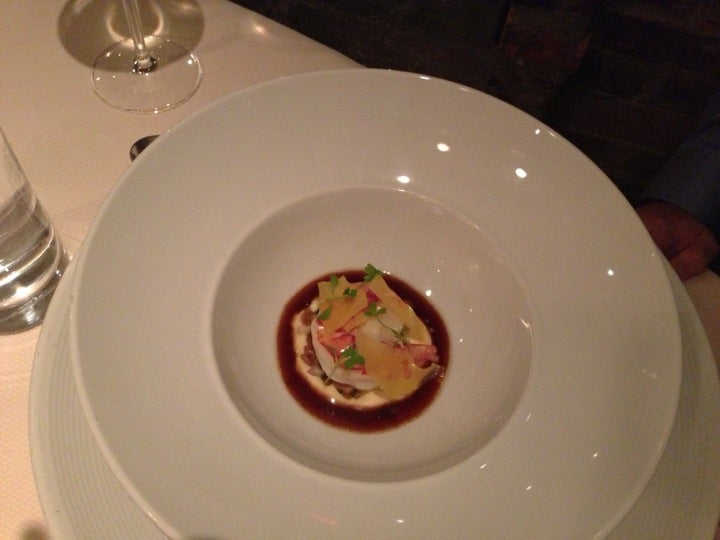 Poached lobster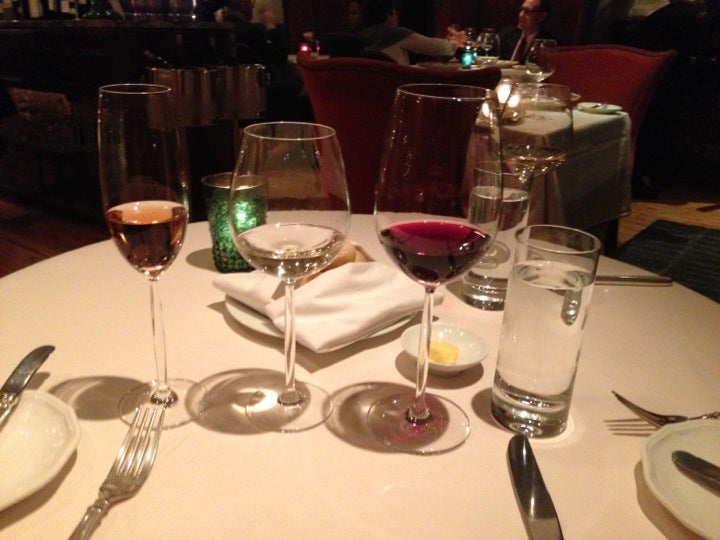 Wine pairings, 2 oz with each course is a lot to drink!
The Third Course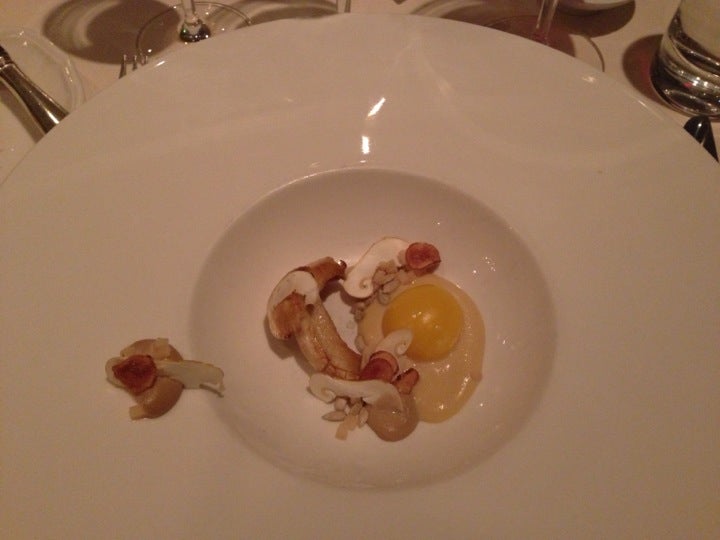 Mushroom served in several ways with a soft boiled egg yolk... the textures and flavors were amazing.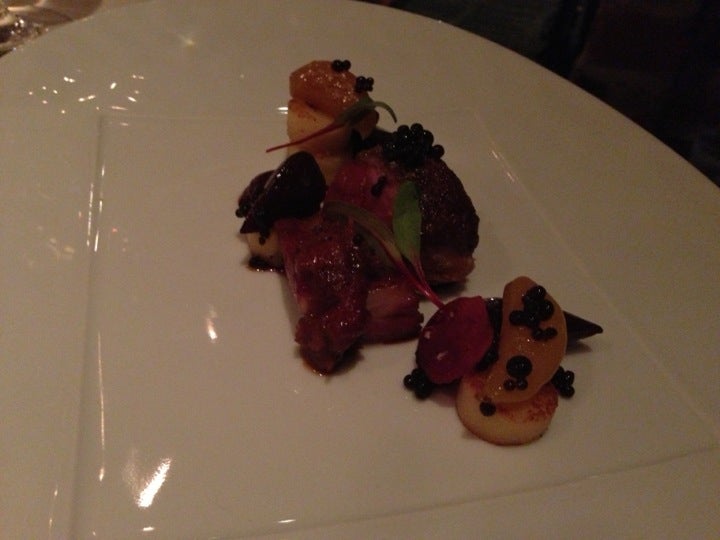 Lamb
The Fourth Course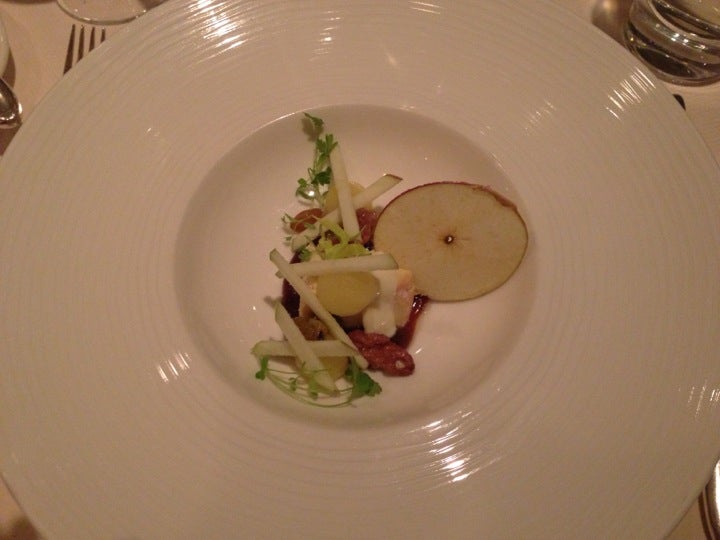 Deconstructed Waldorf salad and cheese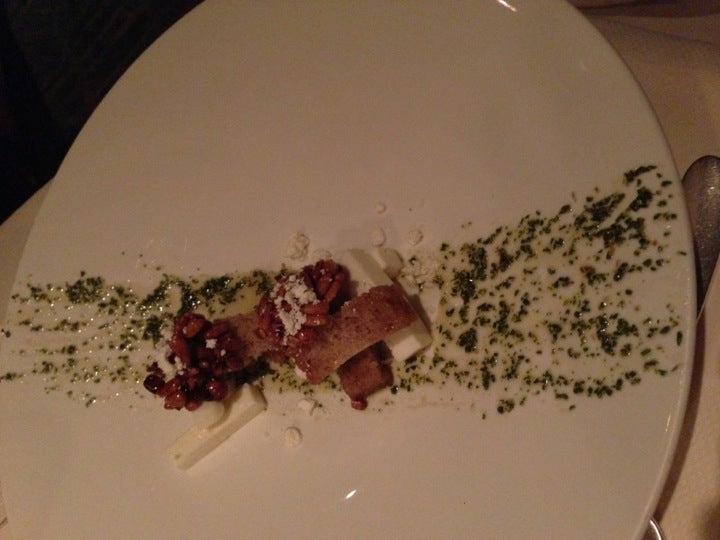 A bold plating!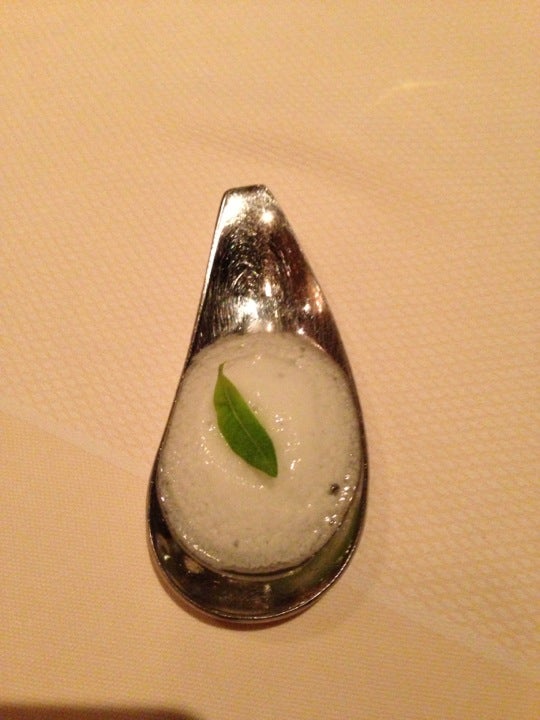 Another palate cleanser... green tea foam
The Fifth Course
Pears and buckwheat crepe with ice cream and brittle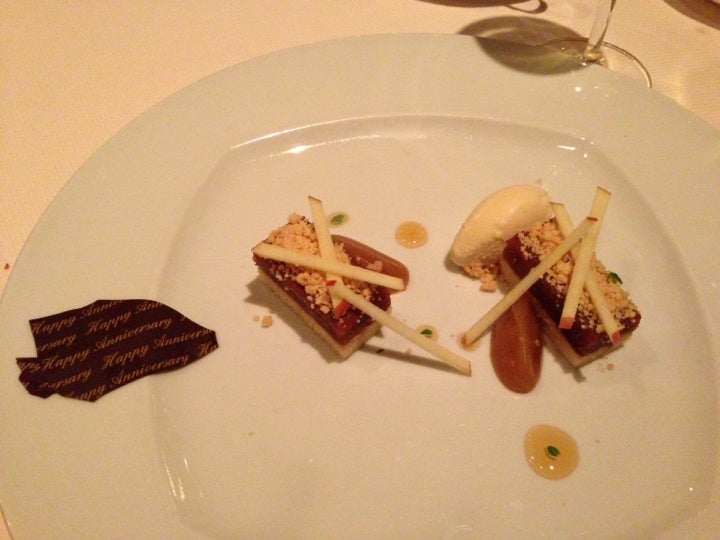 24 hour apples with chiffon biscuit, honey, and ice cream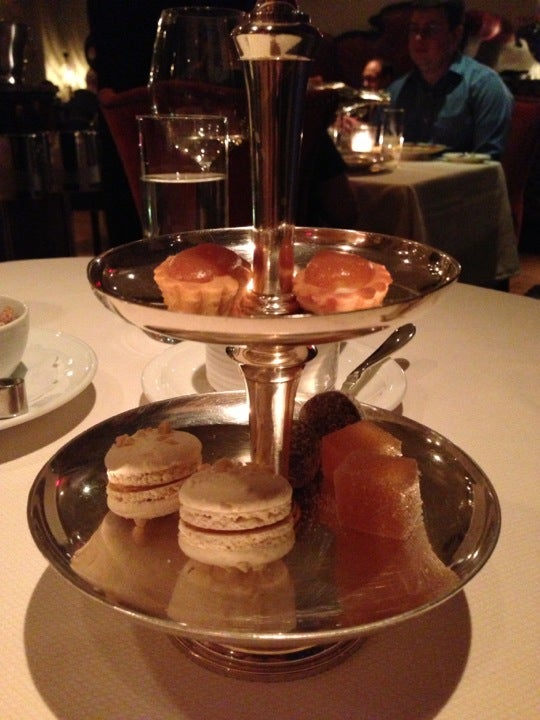 A final selection of sweets... peanut butter macarons, apple gels, chocolate truffles, and apple caramel tartlets.
It was an amazing meal.